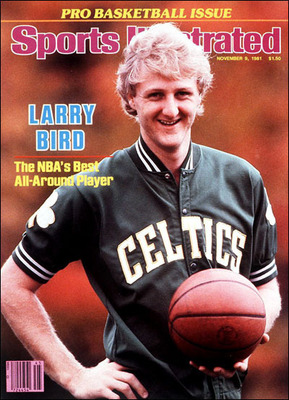 May 2, 1980
Sure, it could have ended better. A loss is not just a loss, and had the Celtics engaged the 76ers in the seven-game classic series we were all hoping for and had lost a final-game chiller, people would have felt better about the whole thing. Losing in five games is conclusive proof that one team played better than the other.
The sudden ending clearly pointed out the team deficiencies that were either covered up by the coaching of Bill Fitch, or overcome by the sheer enthusiasm and dedication of the players themselves. The Philadelphia series revealed the Celtics to be a flawed team, not that this was a particular revelation to the coach, who was grateful for every "W" recorded by the team this season. And I must have told a thousand people this season that when the day came for Celtic playoff elimination, the pertinent question would be, "How did they ever do it?"
But there really was no mystery. They did it because 12 players made it happen. The Celtics won 61 games in the regular season because, as Julius Erving pointed out, "they were willing to pay the price." The Celtics established immediately that winning was indeed a priority. Scratch any NBA player and he will bleed cliches. ". . . the team is what matters," or ". . . you should always look for the open man," or the ever-popular "all I want is the ring." But that same guy then looks in the mirror and sees a 30 ppg scorer and an American Express commercial for himself, and he plays accordingly. The Celtics were a pleasant exception.
Having watched the Celtics through eight exhibitions, 77 regular-season games (five games off to rest my three typing fingers) and nine playoff games, I cannot think of this season in anything but positive terms. Forgetting about the fact that this group was unfailingly polite and easy to deal with from a journalistic standpoint (granted, it's hard to have a testy 61-21 team), and concentrating on what took place on the floor, these are some of the things I'll remember:
- Tiny Archibald's three superb games in the last week of the season, when he posted assist totals of 17, 17 and 12 against Washington, New York and Cleveland. These were games the Celtics desperately needed, and in these games it seemed as if Tiny had grasped the full complexity of the Bill Fitch offense, making every proper decision.
- The remarkable night-in, night-out inside scoring ability of Cedric Maxwell, who led the league in field-goal percentage for the second straight year and who once again had to pick himself up off the floor about 17,000 times after getting off one of his patented inside inventions.
- The way Rick Robey (the definite winner of the Most Improved Player award, his Philly series notwithstanding) stepped in when Dave Cowens injured his toe. Robey's low post scoring ability is - and I have thought carefully before choosing this word - thrilling.
- Jeff Judkins' storybook 19-point effort before his home fans in Utah. And do not make the mistake of thinking that Judkins is not an NBA player.
- Chris Ford's sensational three-point shooting binge, when he twice had streaks of 12 straight games making at least one three-pointer en route to an incredible run of 33 out of 36 games with a home run ball.
- The continued improvement of Gerald Henderson, and the two Houston games he pulled out of the fire. I'll also remember a helluva dunk he threw down in Pontiac over three startled Pistons.
- The two games personally saved by Pete Maravich, who shot 14 for 18 in back-to-back fourth quarters against Washington and New York. I truly hope The Pistol will be back next year, if only because he is one of the more fascinating characters to wear a Celtic uniform in a long time.
- The professional effort of Eric Fernsten, who did his job as the back-up center when Robey was elevated to No. 1.
- The class of M.L. Carr, who proved to be not quite as talented as we had thought, but who also proved to be every bit the team man he had been made out to be. Not many people of his NBA stature would have sucked it up as he did, participating in a practice just 14 hours after a freak accident with a mirror had left him with a stiff, sore shoulder and 14 stitches. Bill Fitch will never forget it; you can be sure of that. And nobody will ever forget the Miracle of Pontiac, his buzzer-beating three-pointer that sent the Celtics into overtime back in December.
- The dedication of Don Chaney, who did whatever was asked, right down to giving six fouls against Otis Birdsong to help the Celtics defeat the Kings.
- The continuing saga of Bill Fitch himself. His organizational ability might well make Chuck Fairbanks envious. No Celtic could ever argue he wasn't prepared for battle.
- The nightly treat that was Larry Bird. Answer one question. If somebody were giving you season-ticket money to watch any player for the entire season, who else could you possibly choose?
- The inspiration of The Captain. Dave Cowens set the example for the entire team by showing everyone how a player gets the most out of training camp. He played the best defense of any center in the league, and if the coaches do not respond by voting him to the All-Defensive team, we will then know how hypocritical they really are. In every way, Dave Cowens may never have distinguished himself more than he did this year.
There will be plenty of time to dwell on the needs of the team. The key people are not naive. But the proper time for reflection is now. The Boston basketball fans lived for seven months with a superb team that made virtually every visit to the Garden a happy one.
I'd say that counts for a lot.