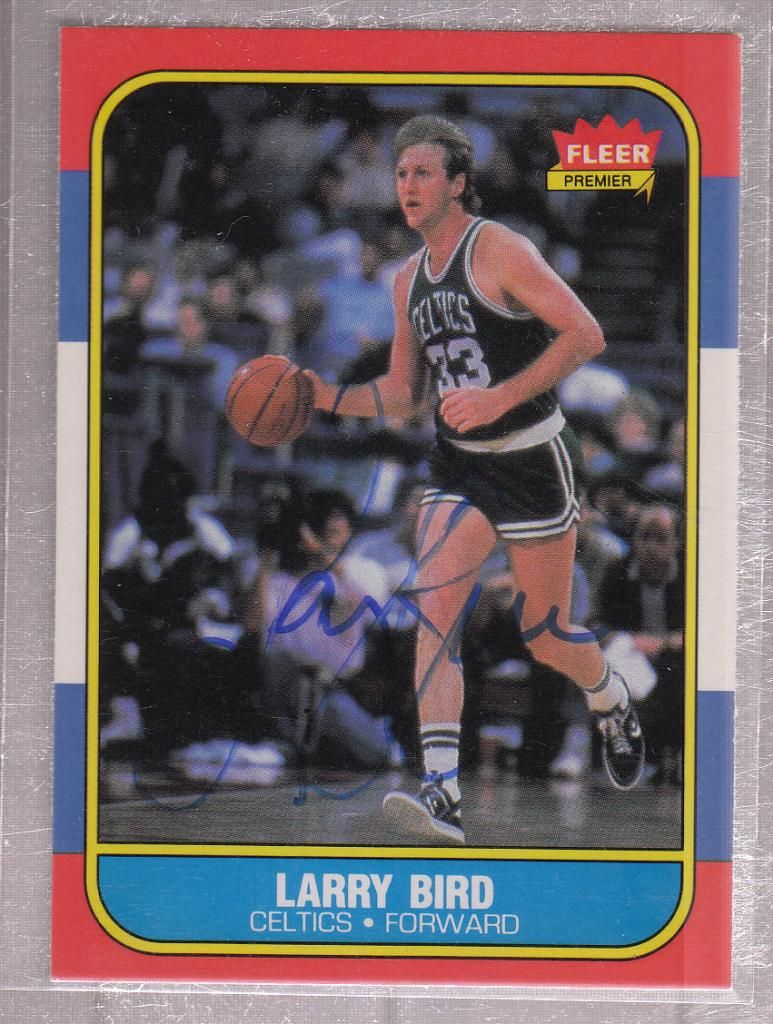 That's what Larry Bird said to Quinn Buckner a few hours after the Boston Celtics took game 7 of the 1984 Finals. Of course, we all know now who Larry was talking about. I'm about half-way through the HBO documentary. It is outstanding. Perhaps even better. Bird has his game face on throughout the entire show as he reflects back on the rivalry. Stoic, in the moment, the moment having occurred 20-30 years earlier.
Larry Bird was one hell of a competitor.
The amazing thing is so was that other guy.
You didn't have that with Russell-Chamberlain, as Wilt, lacking a killer instinct, didn't uphold his end of the bargain. In any event, during the 1980s, I thought Bird was the better player (a Celtics fan, I may have been slightly biased). Since about 2005, I've given the edge to Magic (Magic's team won the lion's share of the head-to-head match-ups, Magic won more rings, and Magic made it to more Finals).
Tonight, I thought I'd take a slightly different look--season by season.
1979-80: Tie. Bird won Rookie of the Year, Magic won the championship (Finals MVP).
1980-81: Bird. Bird gets the ring. Magic gets injured.
1981-82: Magic. Magic gets the ring by beating the team that beat the Celtics.
1982-83: Tie. Magic gets swept in the Finals, Bird's team quits on Fitch.
1983-84: Bird. MVP. Ring.
1984-85: Tie. Bird and Magic split the MVP and the ring.
1985-86: Bird. MVP, ring, swept the Lakers, Bird's team one of the best ever.
1986-87: Magic. Magic won MVP and a ring after pundits said the Lakers were washed up.
1987-88: Tie. Magic gets the ring, but this may have been
Bird's best season
.
1988-89: Magic. MVP. Bird injured.
1989-90: Magic. Magic gets the MVP. Bird had a good year, but not a great one.
1990-91: Magic. Lakers make it to the Finals. Bird injured again.
1991-92: Bird. Magic retired.
Magic wins, 5-4-4.
Tough duty making those calls.
After 1986, the Celtics became more and more reliant on Bird, and for two years he delivered MVP-type seasons, but, because his team wasn't as talented as other teams in the league, Bird never really stood a chance at winning the MVP or the championship (which makes evaluating those two seasons more difficult). Because the Lakers were so much better than the Celtics in 1987 and 1988, it's pretty tough calling 1988 a tie (but I still did). On the other hand, a lot of basketball experts would say Larry wins every year from 1979 through 1986, and Magic wins the rest (except for 1992, when he didn't play). If you count that way, Bird wins 7-5, with 1991-92 being tossed out because Magic didn't participate.
Kind of like judging a boxing match. One way gives Magic a slight edge. The other way Bird wins with a bit of breathing room.
It's all a matter of perspective, I guess.