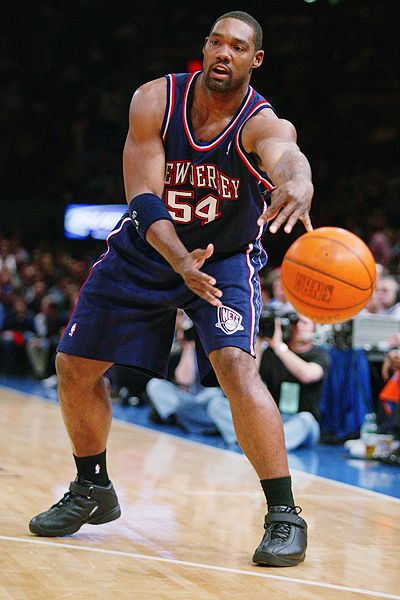 March 17, 2002
Rick Pitino always used to call them "budget decisions," which didn't endear him to ownership or the public. If he didn't, wouldn't, or couldn't sign a player, it was always a budget decision. David Wesley? Budget decision. Ron Mercer? Budget decision. Danny Fortson? Budget decision.
Pitino is long gone now, but the Celtics are facing a legitimate and important "budget decision" this summer. The question is pretty simple: How on earth are they going to re-sign Rodney Rogers and avoid paying the dreaded luxury tax after the 2002-03 season?
"We know what our predicament is," team financial boss Rich Pond said. "We're going to work very hard to try and meet both our needs, business and basketball. But we've got our work cut out for us."
They do, indeed, especially since owner Paul Gaston has laid down the law: He won't pay a luxury tax.
"There's no wiggle room there whatsoever," Pond said. "If we're going to err, we're going to err on the side of being low. We have to be under the luxury tax figure, whatever it might be."
Whatever it might be. How scary is that? How do you draw up a budget to avoid paying the tax when you have no idea what the number is and won't know until a year after you have to make a decision on Rogers? There still is no luxury tax figure for this year, let alone next year. Pond said his occasional queries to the league have come up empty.
The Celtics' predicament is this: For the 2002-03 season, they have nine players under salary at a total cost of between $51 million and $52 million. The exact figure isn't known because Paul Pierce's first-year salary on his new extension will be based on the new salary cap. He'll get 25 percent of that, which looks to be in the $10.6 million range.
Most teams are figuring the luxury tax will kick in for the 2002-03 season somewhere in the low $50 million range. The figure might go as high as $55 million but, again, no one knows. Rogers is one of five free agents on the Celtics and, well, free agency ain't what it used to be because a lot of teams are determined not to pay the tax.
What happens if you cross the Luxury Tax Rubicon? For every dollar you're over, you pay the same amount into a fund that is distributed back to the owners. The Knicks, Trail Blazers, and Mavericks, for instance, could all be writing checks in the $30 million range. So, you're looking at anywhere from maybe $3 million to $5 million in the Celtics' case if they re-sign Rogers to a deal commensurate with his talents and abilities.
General manager Chris Wallace has played Mr. Welcome Wagon to Rogers since the trade with Phoenix and there's no secret he wants to re-sign the talented forward. But, just looking at the numbers, how is that going to happen with the Celtics also needing to add a couple more players (most certainly minimum guys) simply to field a roster of 12?
At first sight, there are at least three options, the first of which is to do nothing. That would mean the Celtics traded Joe Johnson and a No. 1 pick for Tony Delk. That would not go over well. The Celtics can't let that happen.
Another option is the vaunted "wink-wink" deal in which Rogers signs for short money with the understanding he will get a bigger deal down the road. That probably won't happen, not because such deals are illegal (although many clubs have done them; see Dudley, Chris v. the NBA) but because Rogers would put himself at risk by signing one.
A third option would be to sign him to a fair contract (he's earning $2.6 million this season) and deal with the tax considerations when they occur. A lot of teams thought there'd be a tax after this season, but declining revenues have pretty much ensured there won't be. Could the same thing happen next year? Most teams think not. The Celtics certainly think not. So the pressure is on to find a way to bring Rogers back.
The Celtics are helped by the fact a lot of teams will shy away from free agency because of tax concerns. Rogers is helped by the fact there is not a particularly glittering group of free agents available this summer. He and Rashard Lewis are probably the best of the bunch. Some team might want Rogers and be able to pay him what he wants.
There's also a chance the Celtics could do another deal to rid one of their nine contracts and use that money to bring Rogers back. But who do you deal? Tony Battie, who is on the charts for $4 million? The problem there is you'd likely have to take back a player making similar money.
If this were Dallas or Portland, there'd be no issue. Mark Cuban or Paul Allen would simply sign the check. But Boston is like most teams, trying to be competitive and cost-conscious, with one eye on their payroll and another on that ever-mysterious tax figure.
As Pond noted, it's both a basketball and budget decision and it's not going to be an easy one. Blazing trails
Speaking of Allen, his cast of plutocrats arrives here tomorrow night as merely one of the hottest teams in the league. It took the Trail Blazers a while; on Jan. 17, they were 19-20, and they were still at a middlin' 26-24 after losing to the Celtics at home Feb. 15. Then they got ultra-warm. They ripped off 12 straight wins, lost an overtime decision to Denver, and then absolutely pounded Dallas Thursday and thumped the Wizards last night at home. They moved into sixth place in the West (their rec ord would make them the No. 2 team in the East) and still have an outside chance of moving into the top five. What happened? "Early in the season, you had a new coaching staff, new players, and injuries to the top seven or eight guys, so it was difficult to get any continuity," said team president Bob Whitsitt. "It was difficult also for the coaches to get a feel for what the guys could do and what they could do together as a team. When it got turned around, well, you never know how you win 12 in a row in the NBA. You're healthy, you're confident. The guys have been working hard, feeling good, they're happy. A lot of the season is about confidence and playing with each other." Among the Portland regulars, only Rasheed Wallace has played every game. Scottie Pippen has missed 19 games while Bonzi Wells and Damon Stoudamire each has missed seven. During their streak, the Blazers beat the Lakers, Kings, and Timberwolves. However, they will be without Dale Davis for tomorrow night's game. He's serving a two-game suspension for trying to coldcock Dallas's Shawn Bradley last Thursday. (More Patriots-like good luck for the Celtics.) . . . Friday was the Ides of March, which was not the best of days for Julius Caesar or the efforts to bring a team to New Orleans. Caesar would have trouble putting a good spin on what happened to him, but the owners of the Charlotte Hornets had no trouble doing that with their news. They did not meet their sales targets by March 15, but, nonetheless, they remain undeterred and confident they will be moving to the Big Easy next season. "We have crossed the first finish line," Hornets co-owner Ray Wooldridge told the Charlotte Observer. "This number is enough for the NBA." The number to which he refers is not the number he established as a baseline minimum. The Hornets were 2,300 tickets short of their announced goals for combined tickets and club seats. That could have allowed Wooldridge and partner George Shinn to pull out of the deal, but they say they have no intention of doing so. They also have said repeatedly they are not selling the team, which may be the only way the NBA stays in Charlotte. The league's relocation committee will go over the numbers and make a recommendation to the Board of Governors next month. Meanwhile, you can count on former Hornet Kelly Tripucka as someone who thinks the Hornets should stay where they are. "It's a great place to live and play," he said. "It's a great basketball city. But the people are the ones who are going to suffer. It's an ego thing for [Shinn]. That's all it is. I don't think there's a person in town who likes him. He's backstabbed a lot of people down there." Strike Strickland
While the Celtics are hoping to retain Rogers, the deal with the Suns also pretty much ensured that Erick Strickland's stay in Boston will be only a year. Until Feb. 21, Strickland was a solid member of the rotation, good for anywhere from 20 to 30 minutes a game. He started the one game Kenny Anderson missed. Now, he's almost an afterthought as Delk has taken a lot of his minutes. Prior to the deal, Strickland had one game of fewer than 10 minutes and that was due to an injury. Since the trade, he's gone single figures in minutes four times and had a DNP. He sees what's going on. "It's all for the better of the team and we're winning," he said. "I just have to be ready to help in whatever way I can. I'm in a supporting role now and Tony is going to be here for a while." Strickland, too, is a free agent, as was the case last year. He didn't hook on with anyone until October, but feels he has reestablished himself as someone who should have no trouble finding gainful NBA employment. "When I played, I played well enough," he said. "I helped this team to 30-odd wins. I don't see it as a problem." Coach Jim O'Brien feels for Strickland, but he also knows what he's getting paid to do and that's to win games. "Tony is a similar player to Erick in that he can score and that he's a small [off] guard. It's difficult and dangerous to split the minutes between them just so they'll both be happy. But I know it's frustrating for Erick and to say I'm not aware of it would be incorrect. I think Erick can still be a key guy down the stretch." . . . USA Basketball's recent additions (Paul Pierce, Raef LaFrentz, and Andre Miller) brought to 10 the number of NBA players. Nets president Rod Thorn, who is one of the team's selectors, said there would still likely be one and possibly two more NBA players added to the team. There also will be two college alternates, one of whom is Duke's Jason Williams. Thorn said he's worried about the US's winning streak since NBA players have participated in the World Championships and Olympics. Who worries him the most? The Yugoslavs . . . Given that it's March Madness time, it is worth noting that Pitino's 1996 NCAA titlists from Kentucky might have been one of the greatest, if not the greatest, college team. From that team came the following NBA players: Walker, Walter McCarty, Delk, Derek Anderson, Nazr Mohammad, Mark Pope, and, for a couple of games, Wayne Turner. Scott Padgett would have been on that team had he not red-shirted. He lost that year, but stayed at UK and won a title in 1998 with Tubby Smith. You also have to wonder how Pierce's 1997-98 Kansas team, which had him and LaFrentz, lost to Rhode Island in the second round. Chris Wallace says that loss, which was the last game of Pierce's college career, was a factor in Pierce falling to 10th in the 1998 draft. It didn't affect LaFrentz, however. He went third, ahead of not only Pierce, but also Vince Carter and Dirk Nowitzki.