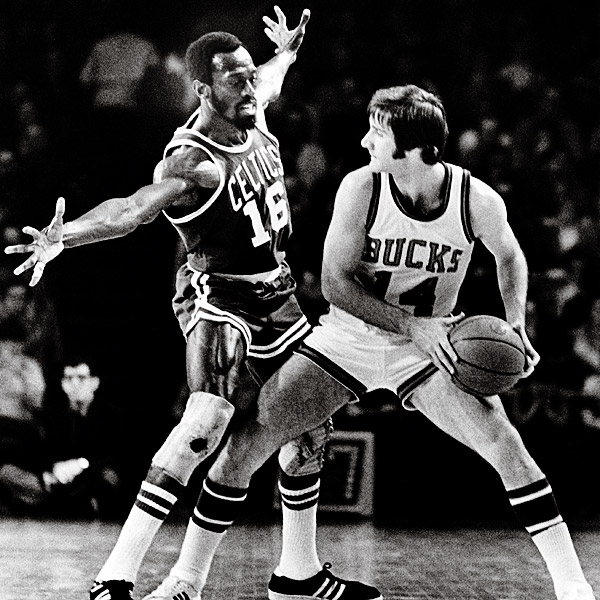 Who you going to call stop Willis Reed, Jerry Lucas, Dave DeBusschere or an Elgin Baylor?
After playing at New York University as a stand out collegian, "Satch" played 13 seasons in the NBA, all with the Celtics...Helped to lead the Green and White to eight NBA world championship titles from 1960-61 through 1965-66 and again in 1967-68 and 1968-69...Named to the NBA All-Defensive Second Team in 1968-69...Ranks sixth all-time in Celtics history in Games Played with 916, 7th in rebounds with 5,798 and 10th in Minutes Played with 22,164...Was Head Coach of the Celtics for part of the 1977-78 season and the 1978-79 campaign...Receiverd the Naismith Memorial Hall of Fame John Bunn Award in September of 2007.
Satch got his nickname because of his uncanny resemblance to major league pitch
Satchel Paige.
Sanders won eight championship rings in 1961-66, 1968 and 1969. In NBA history, only teammates Bill Russell and Sam Jones have won more championships during their playing careers. He ended his career in 1973.