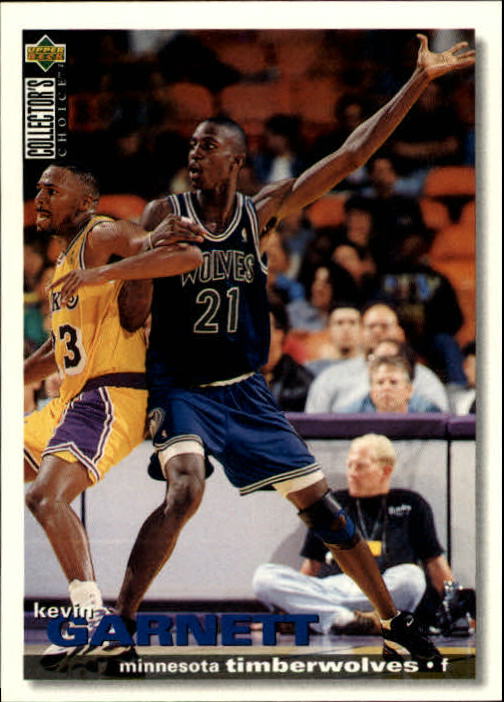 January 9, 1996
Kevin Garnett's on-the-job training in the National Basketball Association has a new schedule. Tonight, work will begin with the opening tip instead of a summons off the bench.
The Timberwolves' former high school phenom will make his first NBA start tonight against the Los Angeles Lakers.
"Now is as good a time as any to put Kevin out there," Wolves coach Flip Saunders said Monday. "He's a high-energy guy, and we need a little bit of that."
Garnett, 19, will replace Sam Mitchell at the small-forward spot, ending 23 consecutive starts for Mitchell. The Wolves (8-23) believe the 6-foot-11 Garnett has matured enough to get the opportunity.
Saunders insisted that moving Mitchell to the bench is not a demotion.
"It's just a flip-flop of roles," Saunders said. "Sam understands. He's willing to do whatever we ask of him. This gives us a chance to put Kevin on the floor more often with the regulars and help his development."
Garnett probably convinced Saunders and Wolves vice president Kevin McHale he's ready to start with his strong performance in Sunday's 113-97 loss at Portland. Garnett had nine points and five rebounds off the bench while the Wolves' regulars had difficulty.
Garnett is averaging 6.2 points and 3.5 rebounds per game, but it's the other things he has done that support this move. Garnett is second on the team in blocked shots (28) and is averaging 4.7 offensive rebounds per 48 minutes.
Starting Garnett also gives the Wolves more veteran punch off the bench. Saunders can give Mitchell (10.3 points, 3.9 rebounds) and Doug West (7.8 points) more minutes together for a spark and steady play.
With Mitchell's defense, the Wolves won't miss much intensity when Garnett takes a breather. West has been used exclusively as a backup point guard to Terry Porter.
When the Wolves made Garnett the No. 5 pick in the 1995 draft, there was talk of bringing Garnett along slowly to keep him from being overwhelmed, and perhaps overmatched. He averaged a team-high 27.1 minutes in the exhibition season, but former Wolves coach Bill Blair resisted putting him into the lineup. The resistance is believed to be one of the factors in Blair's firing on Dec. 18.
Saunders hinted of starting Garnett after he replaced Blair, but he said he was waiting for the right moment.