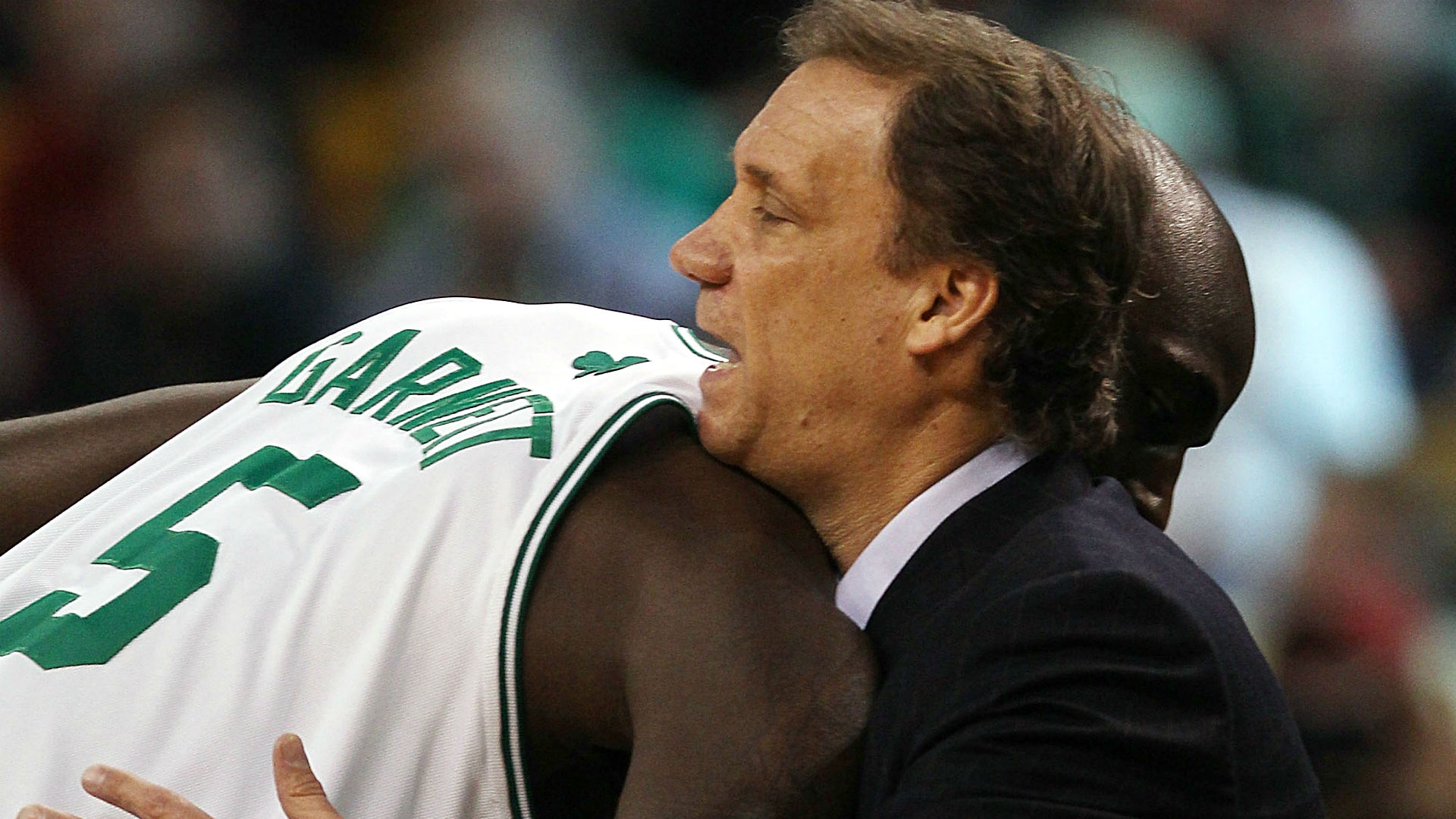 Saunders Reaches Handshake Deal to Keep Gig Indefinitely
August 10, 1996
Flip Saunders' job description now officially includes coaching duties.
Saunders, who started out as as the club's general manager, had been operating as interim head coach since replacing Bill Blair after Blair was fired last December.
Wolves owner Glen Taylor said in May that no effort would be made to hire another coach. Saunders was his man. Taylor gave Saunders a "handshake agreement" Friday and told him he can "coach the team as long as he wants to."
"I gave Flip a contract (for general manager) when he first came to us, and that's the last one he'll get from me," Taylor said.
Saunders and Taylor declined to say how many years the agreement allows him to coach, but Taylor indicated that the former University of Minnesota standout got a raise to handle both jobs.
None of the Wolves' previous four coaches lasted more than two years.
Saunders, who coached the Wolves to a 20-42 record after Blair was fired Dec. 18, will remain the general manager and share front-office and personnel duties with vice president Kevin McHale, his former Gophers teammate and longtime friend.
"We always anticipated Flip returning as coach," McHale said. "He started to develop his system last year, and we anticipate continued progress and success."
Making no promises or predictions, Saunders expressed confidence that the Wolves, who have never won more than 29 games in a season, will be improved in 1996-97.
"We know we won't go from 26 to 50 wins, but our past history will have no effect on the future," said Saunders, who won 253 games during a seven-year coaching career in the Continental Basketball Association. "My personality is enthusiastic but very demanding. I'm perfection-oriented. The game, however, is still entertainment. We'll play with a lot more pace than before."
Briefly
Russian star Igor Kudelin stole the limelight Friday night in the Wolves' final Summer Showcase game at Target Center. The 6-foot-4 guard led the Wolves with 20 points in their 127-104 victory over New Jersey.
Kudelin hit 6 of 9 three-pointers and had the crowd of 6,021 chanting "Igor, Igor" near the end of the game.
"I'd like to stay here in Minnesota and play in NBA if they want me," Kudelin said through interpreter Boris Karebin, the Wolves' European scout.
McHale said "it'll be awhile" before a decision is made on which players from the club's rookie-free agent team will be invited back for training camp in October.
"Right now it looks like we might have only one or two guys back from this group," McHale said.
The Wolves have 11 players under contract on the 12-man roster but two - Micheal Williams (foot) and Bill Curley (knee) - are expected to open the season on the injured list, leaving the club with at least three spots to fill.
Saunders said the club will not attempt to re-sign second-year swingman Mark Davis until two centers are signed. Eric Riley, a backup center last season, left the team to play in Greece this season.