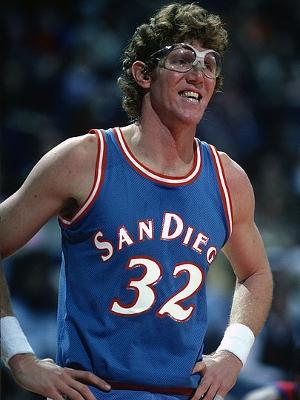 Celtics Down Waltonless Clippers

Celtics Move to 35-13
1981-82 Boston Celtics
The Celtics took a 98-94 lead over the San Diego Clippers into the fourth quarter last night.
Not to be confused with a Princeton-St. Peter's NIT game, this seeming mismatch careened into the third quarter on a Denver-San Antonio level, with the Celtics clinging to a 72-70 lead.
Boston had sprinted into a position of superiority with a 48-point first period that gave the Celtics an 11-point lead at the break, but the second- quarter unit found itself thoroughly outplayed by Silas' aggressive, what- the-hell band of kids. While the Celtics were abandoning the push-it-up style of offense that had yielded them 18 fast-break points in the opening quarter, the Clipprs were banging the boards and hustling throughout, best exemplified by Jerome Whitehead, who over-achieved his way to 14 first-half points.
The first quarter was a dizzying affair in which neither side proved very capable of stopping the other. The Clippers were totally mystified by Cedric Maxwell's inside wiggling, as Max, a silent scorer of late, dropped in 15 of his half-high 21 points on the usual type of Maxwell moves. But the Celtics couldn't do much with rookie Al Wood, either.
The Clippers got an immediate second-quarter lift from Tom Chambers, who scored six quick points while luring Kevin McHale into instant foul trouble. McHale would exit after just 3:48 with three personals and one field goal. The Boston bench was completely unproductive, for in addition to McHale, other non-contributors were Rick Robey and Gerry Henderson.
Bird certainly had his moments, sinking five in a row from the outside after missing an early fast-break drive. But he, too, was somewhat impaired by fouls, picking up his third on a dubious offensive foul whistled by Jim Capers, a mediocre referee having a very bad night.
The Clippers never led after a Robet Parish steal and all-the-way dunk gave Boston a 6-4 lead, but they never let the Celtics get out of sight, either, chopping a 50-40 deficit down to one on two occasions, the last at 61-60, and again creeping within two on a pair of Charlie Criss free throws 12 seconds before intermission.
The halftime shooting stats reflected the mutual displays of porous team defense, as the Clippers were shooting .625 (30-48) and the Celtics were shooting .619 (26-42).