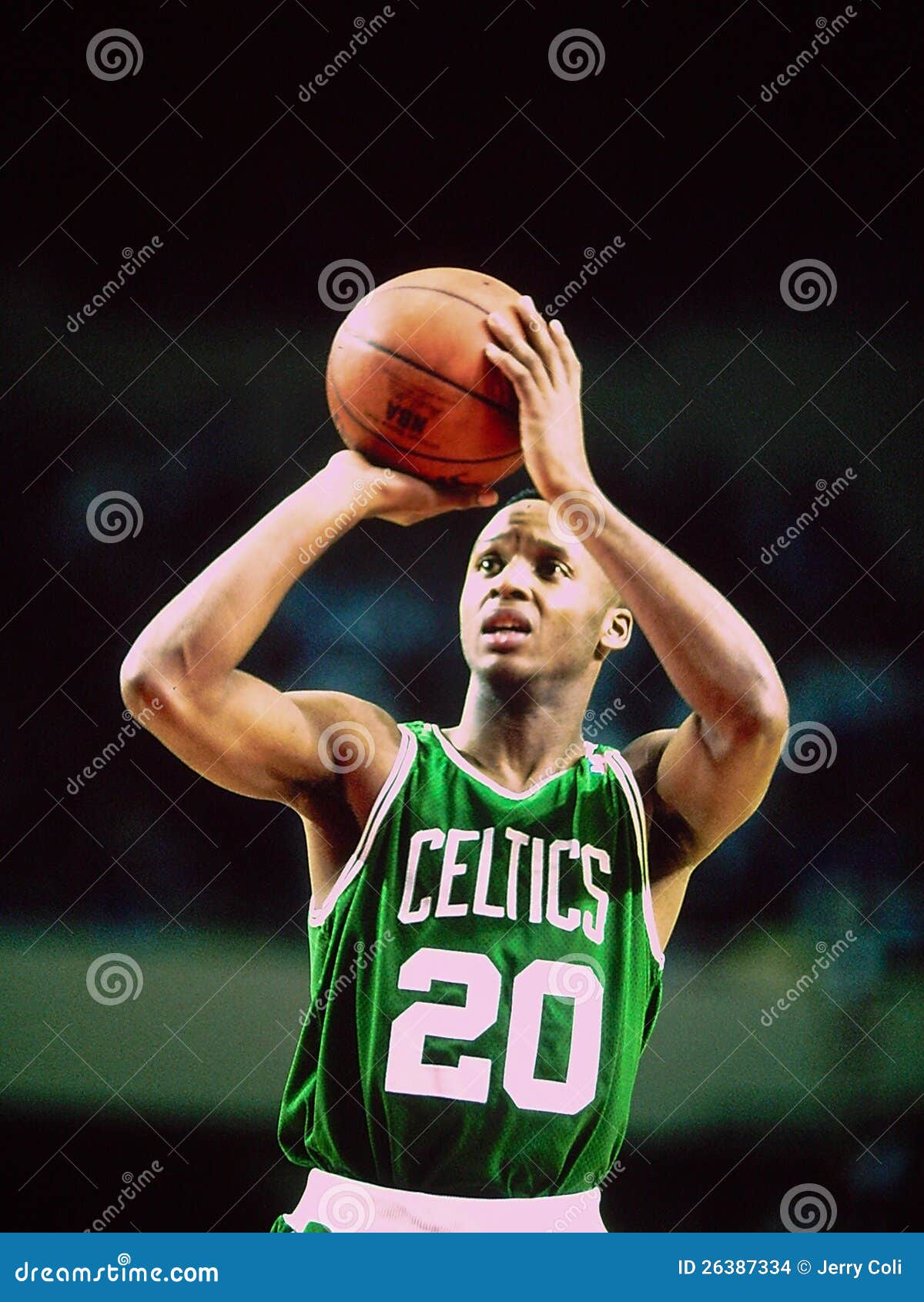 October

15, 1991
The
Celtics
will play two exhibition games in the next 24 hours and Brian Shaw again will watch them from the end of the bench, unable to play.
It has been a familiar and frustrating position for Shaw since he sprained his right knee in the team's first workout 12 days ago. Shaw has the Hel-lenic College floor to blame; he slipped and he went one way while the knee went the other.
To make matters worse, the original diagnosis of 7-10 days had to be extended after fluid drained from the knee and caused tightness, or knotting, in his calf.
Shaw will accompany the team to New York for tonight's game against the Knicks and get treatment at the hotel. He had hoped to be able to do more, however. A lot more. The same situation is likely to occur in Hartford tomorrow night against the Knicks.
"I was hoping to be able to play tonight, but maybe it was wishful thinking on my part," Shaw said yesterday. "But I definitely learned last year not to push things. This injury is nothing like last year, but I'm going to give it time to heal and let Mother Nature take its course."
He didn't do that last year. He sprained his ankle against Portland and was back a week later. He saw Larry Bird playing with a back that would need surgery. He saw Kevin McHale playing on a foot that would need surgery.
He came back too soon, he now admits, and his game suffered. Over the summer, he reinjured the ankle playing in the Los Angeles Summer League and had more extensive tests. By summer's end, the ankle was fine. Then came the knee.
Yesterday, Shaw was able to run and do some light shooting at practice. He did not scrimmage. He hopes to be able to participate in practice by week's end and is pointing for a return next week when the
Celtics
play in Los Angeles in a four-team, two-night affair with the Lakers, Spurs and Bucks.
Trainer Ed Lacerte said, "Brian's knee has improved. Obviously, it's not at the pace either he or we would like, but I see his ability to run as a positive sign."
While Shaw has been sidelined, Dee Brown has run the team and run it well. Talk-show callers are anointing Brown the logical No. 1 point guard, something that also happened last year when Brown played well in Shaw's absence. What may happen isthat both Shaw and Brown could start, with Reggie Lewis moving to small forward until the Kevin Gamble impasse is resolved.
Shaw said teammates are good-naturedly wondering when he'll return and the Wally Pipp jokes have surfaced.
"This is especially hard because I really did everything I could to prepare for the beginning of the year," he said. "Then, right away, you're forced to sit and watch. And this is a learning-process time for everyone. But I try to do other things like lift weights and things like that to help me out."
No one seems all that concerned about Shaw's absence. October injuries tend to be forgotten rather quickly. And another fairly important player, Kevin McHale, rarely even ventures onto the floor these days, preferring to kibbutz from the exercise equipment overlooking the floor. He is recovering from summer surgery on his left foot and may start light drills next week.
With those two out - McHale has said he is pointing to the Nov. 1 opener as a possible return date - the
Celtics
are behind schedule in terms of implementing the system with the preferred players.
"In terms of what we want to put in, we're on track," coach Chris Ford said. "But in terms of having the personnel to do it, we're not."