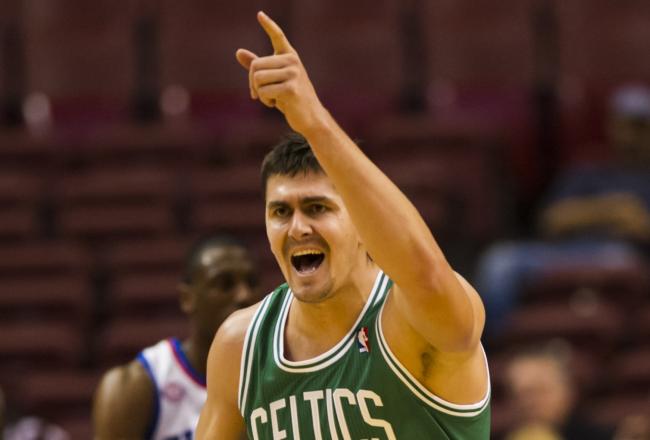 Putting aside playing against Dwight Howard, exactly what will be Darko's role on the Celtics?
On Wednesday, Boston acquired guard Leandro Barbosa, giving them 5 players who are legitimate guards, all of which could be described as combo-guards, though one doesn't shoot all that well, but can definitely be offensive-minded when necessary. Add to the storyline Doc Rivers' increasing affinity for "small ball" and the fastbreak, and all of a sudden you start to wonder where Darko Milicic fits in.
One answer might be, well, Lex, look at the Atlantic Division. It is filled with bigs. True. But we just played Tyson Chandler and the Knicks, and Darko played a limited role. Yes, Darko was injured (and, yes, it would be nice to get his wrist close to 100% before he is summoned back to action). However, Doc later called the Knicks' contest your "basic small ball game," despite the presence of the 7-1, 245 pound Chandler. If Doc is looking for any reason to convert a basketball game into a fastbreak contest involving a small lineup, there will be no shortage of opportunities.
This isn't a problem if this is how NBA games are won and lost nowadays.
I'm not so sure that is the case.
I do know that the less Doc uses Darko the less effective he'll be when his number is finally called. Even Bill Walton was a little rusty to start out the 1985-86 season (OK,
a lot rusty
). Who knows, maybe there will be enough opportunities for Darko to play against other bigs or maybe Doc will just manufacture opportunities. Either way, it is something to keep an eye on.