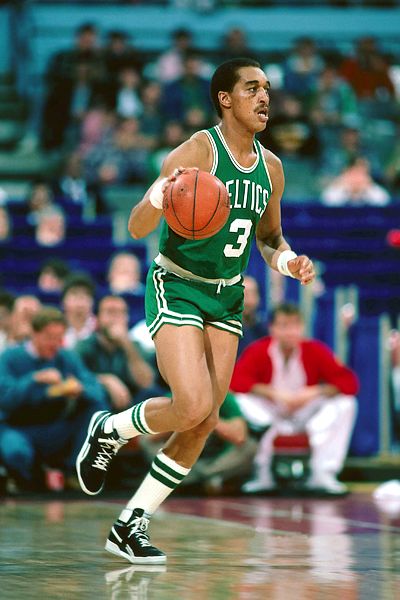 November 1984
You can make a case for Magic Johnson, Sidney Moncrief, Isiah Thomas or Michael Jordan, but this typist believes that Dennis Johnson has been the best guard in the league for the first month of the season.
Think about it. Acknowledged as the league's premier defensive guard, DJ has been giving the Celtics 20 points, 6 assists, 5 rebounds and 38 minutes per game, while shooting an astounding (for him) 50 percent from the floor.
He plays with pain and without fear, bringing experience and accomplishment to the Celtic backcourt. His defense is legend, and his newfound outside shot has forced opponents to re-structure their defensive strategy. DJ will be back on the All-Star team this year, and if the players had a vote, he'd probably be starting.
How do they sleep at night in Phoenix? The trade looked lopsided the day it was made, but as the months pass, DJ-for-Rick Robey looks more and more ridiculous. We're talking Frank Robinson for Milt Pappas, Sparky Lyle for Danny Cater, Manhattan Island for trinkets, beads and 20 bucks. Maybe Red Auerbach should ask Jerry Colangelo if the Celtics can get Walter Davis for Greg Kite. It wouldn't be any sillier than the deal they made on June 27, 1983.