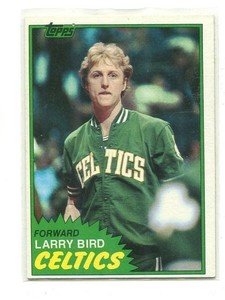 April 1984
As the games dwindle to a meaningless few, it becomes increasingly clear that Larry Bird is going to win the NBA's Most Valuable Player award. How does Bird feel about it? "I knew when I came into the league that this was going to happen some day," he says. "After last season, I just thought it was time to improve my game. I worked harder in the summer than ever before and came back in better condition than ever. I wanted to improve my game and win a championship."
Bird's statistics aren't appreciably better than those of his first four seasons. He's averaging 24.1 points, 10 rebounds and 6.6 assists per game while shooting 49 percent from the floor and 88 percent from the line. He came into the season averaging 22.2 points, 10.8 rebounds, and 5.4 assists, hitting 49 percent from the floor and 85 percent from the line. So where is the improvement?
"I think I can score better in the clutch now," he says. "I think I'm passing better and making more things happen out there." Centers have been named MVP in 18 of the last 19 seasons (Julius Erving in 1981 was the exception), and Bird says, "The only reason I have a chance this year is because (Moses) Malone got hurt. I think he should be the MVP every year." Bird's competition won't come from Malone. The Knicks are waging a public relations campaign for Bernard King, and Kareem Abdul-Jabbar's big second half (accompanied by Milestone Mania) are sure to generate support for Sir Goggles. Cases can be made for Erving, Magic Johnson, Isiah Thomas and Adrian Dantley.
Bird doesn't agree with the "What would his team be without him?" definition of the award. "No doubt if you go by that, then there are some guys more valuable. If you took Kareem or Magic out of LA, they'd be hurting. Taking Artis (Gilmore) out of San Antonio killed them. In Boston and Philadelphia, guys can be replaced. We got the best bench in the league. But the Knicks can't replace a Bernard King." Bird finished fourth in the voting after his rookie season. He has been second three years in a row.
"Second place, to me, is good, but I knew my day was coming," he says. "You just have to wait for it, like anything else. Doc won in '81, but he'd been around a lot longer than I had. I thought I had a great year in '81, and I thought I had a great year last year. But this year I've been in more control of my game." Bird will never be labeled a "Take the Money and Run" guy. He signed a seven-year, $1.8-million-per-season contract before the start of camp last fall and has rewarded the Celtics' fandom with an MVP season.
"If I didn't sign my contract last year, I would have bet that I'd win," he says. "But I'm just glad I've been able to play well after signing the big contract."